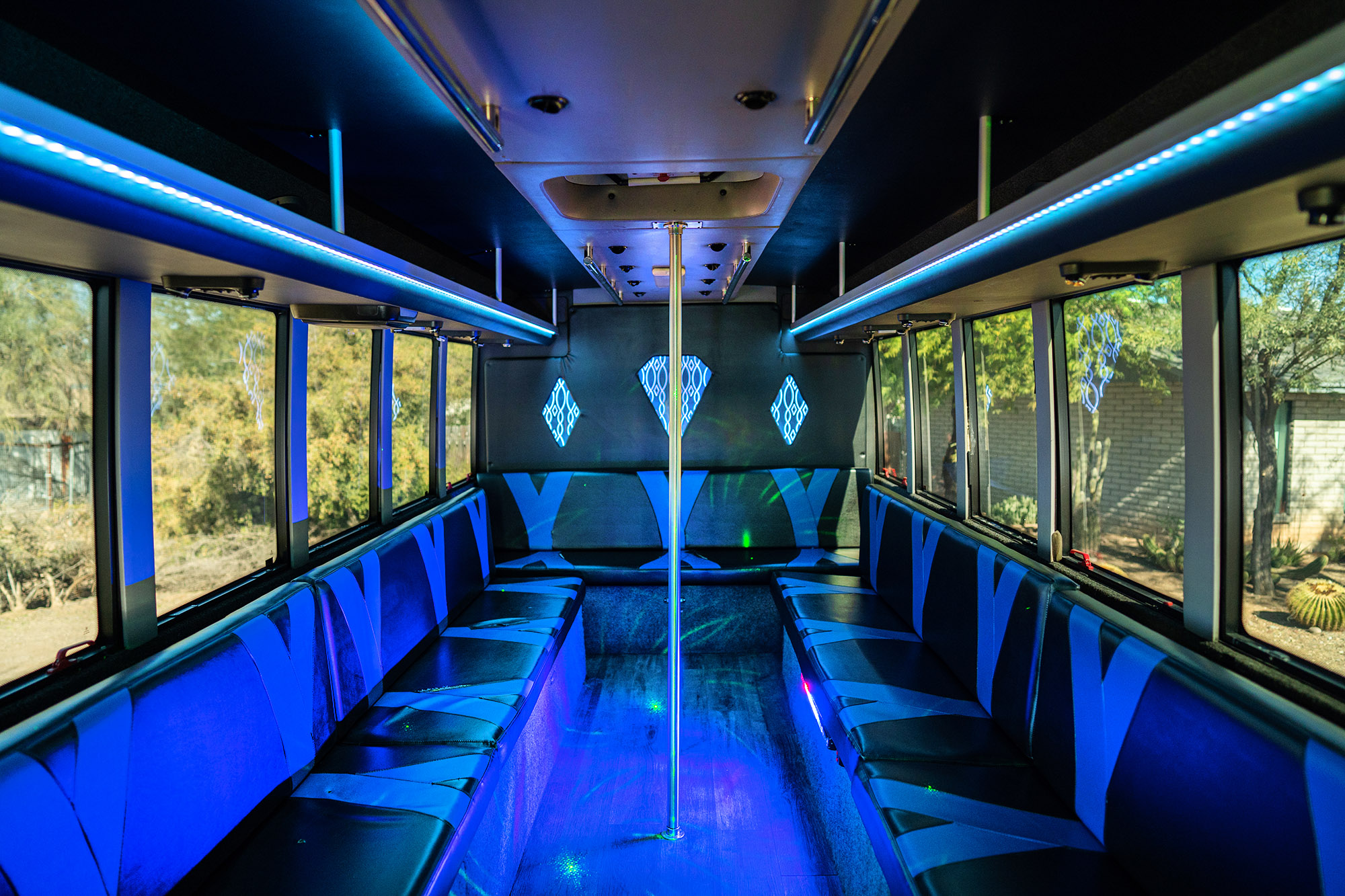 Phoenix Party Bus
We are the preferred Phoenix Party Bus company! Whether you are looking to party in downtown Phoenix, Deer Valley, or Laveen – we are the go-to company for your Party Bus Rentals. We are bilingual! Nosotros hablamos español. Ofrecemos paquetes para quinceañeras y bodas!
You may be wondering – How much does it cost to rent a party bus? If you are searching for a cheap party bus in Phoenix, our competitive and affordable rates are the cheapest you will find in our area!
Party Bus Service for Special Occasions
Choose From our Fleet of Phoenix Party Buses
We offer an impressive fleet selection to choose from for your party bus in Phoenix, AZ. Each of our party buses include Bluetooth, built-in coolers, stripper pole, LED and laser lights, built-in trash cans, and a speaker system that can play your favorite playlist! You can even bring your own alcohol if you're 21+ years of age! So round up your favorite group of friends and plan the night of your life.
Which Party Bus Size Do You Need?
Neighborhoods in the Phoenix Area
We offer our party bus services to much more neighborhoods than what is listed below. If your neighborhood is located in Phoenix or the surrounding area, we will more than likely be able to service you and your group. Contact us to request a quote for your neighborhood, and we'll shoot you back a party bus cost within 15 minutes!
We proudly offer our Party Bus Rentals in Deer Valley. You and your friends get to celebrate while our licensed bus driver chauffeurs your group. From guest pick-up and drop-off to unlimited stops, just let us know where to go and we'll make sure you arrive safely!

Request A Quote from Glendale Party Bus
Ready to start making plans for your special occasion? If you are curious what the party bus cost would be, request a free quote by calling us at 1-602-609-4004 or fill out the form and get a quote within 15 minutes! Solicitar presupuesto.